The Elevator Pitch goes like this: Tony Pace brings hilarious musical comedy skills, dead on  impressions, crazy characters, an amazing endless supply of explosive raw energy and one of the most incredible serious voices to every stage around the world. He's live, electrifying and hailed as The Ultimate Performer and trademarked as The Man with the Voice who just happens to be funny. One reporter explained "if you put Andrea Bocelli, Billy Crystal and Sammy Davis Jr together you get Tony Pace."
As a performing artist,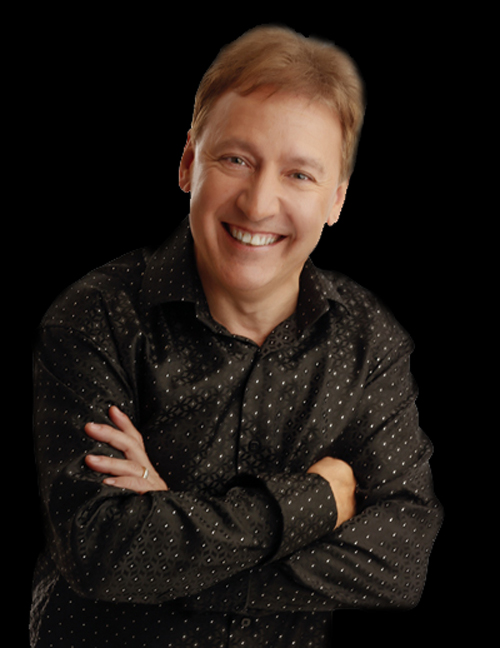 Tony Pace maintains a preferred headliner status in Las Vegas, Atlantic City and with major event organizations around the world. A four octave plus vocal range combined with 40 years of stage time is the reason that this artist continues to inspire amazement. The press promoted that if you take Andrea Bocelli, Sammy Davis Jr, and Billy Crystal and put them together you get Tony Pace. The moment Tony steps on stage you can feel that he's different. There's something about him that keeps fans loyal and coming back again and again, some for the past thirty years. There's a reason why people say " I need a dose of Tony" or "I need a Tony Pace fix".
What makes him different is who he is and what he can do.Tony Pace is unique in the fact that he not only enjoys continued success as a writer, performer, producer but has mastered comedic skills within the fields of music, performance, production, comedy, and others that have created what Vegas has hailed as "The Ultimate Performer". He's recorded 4 personal albums as well as holding writers credits for original music for over 21 albums in the Self Help Programing, the Meditation Music Arena, as well as credits as a commercial jingle writer. Tony has written music for children's programs but we believe that his most emotional and powerful work are the originals highlighting the issues of the day both in a serious as well as comical fashion. His Music With A Message format with titles Until You Look Into My Eyes, Me No Speak English as well as Help Me Make This Home Again are only a few that continue to provoke current issues and evoke emotions by all who hear them.
The Tony Pace Charitable Organization is fast becoming a major force behind Tony's 3 decades of work with Veterans, Children's organizations and his enrichment program he calls Follow Your Dreams.
"The Man With The Voice …who just happens to be funny" became a trademark when entertainment critics and buyers attempted to explain what he does. The incorporation of his voice, talent, quick comedic wit, multi-instrumentalist, and keen sense of audiences makes him the phenomenon you need to experience. Though the impersonations can be a focal part of any of his shows, Tony's first love is the songs themselves.
He says, "I have had the fortunate capability to remain in the music industry for over 30 years and sustain the roller-coster ride without irreversible damage. I have learned the industry from the ground up and understand both sides of the fence. Here's to the future."
There's no simple way to explain all he does in a few words

Curtain Call with David Spatz, WMGM-TV NBC40 wrote: Tony Pace never quite pictured   himself in the same league as elite NFL quarterbacks like Peyton Manning and Tom Brady. Yet the versatile, do-it-all entertainer has something in common with two of the best signal-callers in professional football. Each has become particularly adept at looking over the defense (or audience) as he approaches the line of scrimmage (or the stage) and then adjusts the play (or show) accordingly. It's called an "audible," and in show-biz few do it better than Pace.
Pace's versatility can only be compared to the era when Entertainers did it all and did it well." An amazing musical library that will touch everyone's heart; comedy skills that produce double the laughs and those are only a few of the highlights; an incredible tenor voice with the timing of a seasoned comedian; a charisma that puts you at ease the moment he steps on stage; a dancing ability that's only overshadowed by his energy that doesn't seem to end.
After over 4 decades and over 12,000 performances, Entertainer Tony Pace has never received a bad review! Audiences love him. The Press asks "what doesn't he do?" The Vegas Concierge Convention were blown away by him. Entertainers call him an "Entertainer's Entertainer". Since 2004 when Pace was first hailed as a Signature Artist for Resorts by the press, he has never disappointed.
You'll hear it after every show! "I've never seen anyone who can do all that." His energy is contagious, addictive and keeps fans and organizations coming back time and time again. There's a reason why people say "I need a Tony Pace fix". What makes the difference is who he is and what he can do.
"The biographies for anyone in this industry can be written in much the same way. The difference are the ones who keep moving forward towards their goals and don't give up." Tony Pace

A brief look back
Tony's voice took on its first role in the 6th grade, as Oliver Twist, and it hasn't stopped since. With a background in theater and and his popular off Broadway production called "Up On The Roof" Tony has experience in most aspects of the industry. His experience takes him through Theatrical shows, a Rock Era Tribute Group, Touring with an 8 plus piece show band in the 80's, performing with 20 piece orchestra to the development of a One Man Show which exploded in the 90's called Up On The Roof which debuted in Atlantic City and since has transformed into the current hit Growing Up Italian. Although Tony holds headline status at Casinos such as The Tiffany Theater at the Tropicana in Las Vegas, the Star Theater at the Greek Isle Casino/Clarion Hotel and Casino, The Turning Stone Casino in NY, The Hilton Atlantic City, The Starlight Casino in New Westminster Canada, The Twin River Casino in Rhode Island, and The Superstar Theater at Resorts Atlantic City, the list continues to grow for this electrifying performer.
Travel Credits include a performance tour of every Air Force Base in the United States. a Canadian Show-band Tour including most provinces in Quebec. Featured guest entertainer for Cruise Lines such as Cunard, Queen Mary II, RCCL, Princess, SilverSea, Seabourn, and Regent Seven Seas which has given him the opportunity to create his popular podcast show Walk With Tony highlighting adventures around the world.
A 40 year veteran on and off the stage with business experience in Event Production, Marketing, Fundraising and Performance, Pace has gained practical knowledge in every aspect of the thousands of individual events he's produced and performed. Whether you've experienced him in his One Man Broadway Production, Variety show, as Emcee/ Motivational Speaker, or headlining in Atlantic City or Vegas, the end result is the same. He has been a major fundraising force for organizations with a proud track record of profitability for each. Pace incorporates a unique grass roots perspective to each event to achieve success with the belief that from a small fundraiser to the Tony Pace Casino Production, the ticket has the same value in the end. His skills are eclectic but concise. He's been a guest speaker for the 2011 World Ticket Summit in Vegas and a past Board of Director Member for the American Heart Association as well as Easter Seals Program Veterans Count. His experience is as diverse as his talent.
Tony Pace has been blessed with a history of nothing but success sharing his gift around the world. His ultimate goal is to leave each day better the one before and judging by the smiles we see, he does just that.
Some of our ongoing and favorite clients: